Sacramento Kings: 3 trades that should have been made at the deadline
The NBA Trade Deadline is gone and past and the Sacramento Kings didn't make any moves which might turn out to be a mistake.
The Sacramento Kings are sitting at 21-33 going into the All-Star break. They are currently No. 3 in the Pacific Division, No. 12 in the Western Conference, and No. 20 in the entire NBA. Certainly, that is nothing to be happy about.
The trade deadline was the Sacramento Kings' opportunity to add some talent and shake things up a little bit. Obviously, if we are over 50 games into the season and the current formula is not working, it needs to be changed.
The deadline was the perfect opportunity to wake everybody up. However, the Sacramento Kings' leadership chose to forgo looking for a trade and to ride the rest of the season with the current roster on hand.
The organization is looking toward the offseason and a desperate attempt at trying to get a mediocre team to the No. 8 seed in the west. It is a long shot to happen; therefore, by not making a trade, owners have basically thrown in the towel.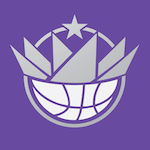 Here are the three trades the franchise should have made to push themselves over the top and into the 2020 NBA Playoffs.