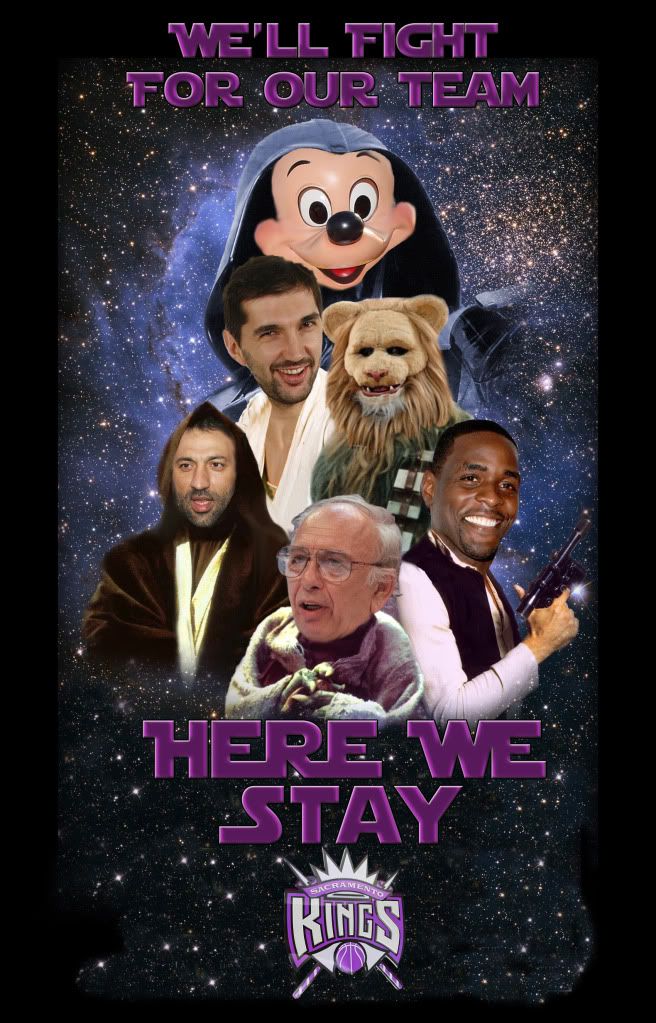 The night has come – a night that so many have worked hard for – the night that King fans are ready to show the Maloofs why the Kings need to stay in Sacramento. Why the city – the fans – deserve to have the Sacramento Kings.
The players are well aware of tonight's events. The Maloofs are well aware of tonight's events – Joe Maloof even announced via Twitter yesterday that he, Gavin, and George would all be attending the game. Sure, we'd all hoped that would be the case but rumors say the Maloofs are going against their "handlers" advice by attending tonight's gala.
For those not in the Sacramento area or unable to get a ticket for tonight, you can still do your part by watching the game and upping the TV viewership which has been near league bottom all season. It may not be much, but everything counts.
Make no mistake though, this isn't it. The Kings need our support and it doesn't end after tonight's tilt. If you're in the Sacramento area, go out to the games – seats in the upper deck are extremely cheap. Make sure you turn on the Kings and watch if you're unable to make it. Show the Maloof's why the Kings need Sacramento just as much as Sacramento needs the Kings.
Thanks to kfippin for the picture.