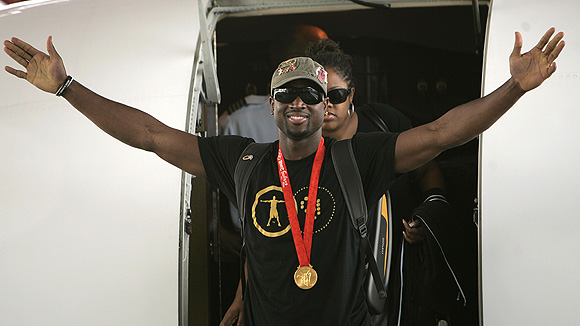 Despite the blowout score, the Sacramento Kings didn't really play that poorly last night. Yes, they continued to struggle with their normal issues such as free throw shooting and complete loss of ball movement at times, but for the most part, they played decent – it's just that the Miami Heat are that good.
The Heat opened up the second half on a big run which really separated the score, but past that, it was a competitive game which says a lot considering the struggles of DeMarcus Cousins and Tyreke Evans. DCuz was plagued by early foul issues and it became clear he was taken out of the game mentally moments after it started as he picked up his second foul just a few minutes in. Evans on the other had continued to struggle. I've seen a lot of people say he's not really that injured and he needs to play, but, I'm having a difficult time buying into that. Evans looks like hot garbage right now and has for a good part of the year. Even when he fills up the stat sheet, it's not the Evans we're used to. I really would like to see him take some time off and rest.
Omri Casspi had the best game for the purple and black last evening, knocking down 7 of 13 from the field en route to 20 points, with five of those shots coming from behind the arc. He again played some very solid defense (for his standards) and he seems to be trenching his way into some consistent playing time with his improved effort and defense. Donte Greene also had a semi solid game for the Kings on the defensive end, but the Kings were no match for Dwayne Wade who was on fire once the first quarter came to an end. Wade dropped 36 on 15 of 23 despite Casspi and Greene's best efforts on the defensive side.
One final thought that really yanked my yam during the game was the amount of showboating the Heat felt they needed to do. I mean really, way to pick on the redheaded stepchild, Miami.
Watching Lebron showboat around the court, Wade throw up his arms ala a Shaq swimming man as he ran back down the hardwood after a put back dunk, Carlos Arroyo throwing up the three ball sign after hitting a three up when they were up 20…it was absurd. Even more absurd were the refs who continued to look the other way and pretend it wasn't taking place when there were clear instances for technical fouls such as Wade's taunting or Wade kicking the ball on a free throw. Can you imagine if DeMarcus Cousins would have done that?
Ah – what am I saying. All praise Miami!
Tags: DeMarcus Cousins Donte Greene Omri Casspi Recap Tyreke Evans