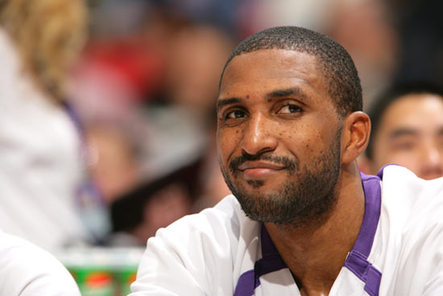 This? I didn't see it coming. Then again, that's most likely because I was off in Poland fighting international terrorist organizations with only my bare hands and some brass knuckles. But the point stands – I didn't see it coming.
I like Rahim. Always have. Even back to his Vancouver/Atlanta days before he tip toed his way into Sacramento. But I wasn't really expecting him to make his way into the Kings front office, not that I object in any way.
Shareef has been a fixture in pre draft meetings/consultations/workouts, so, the Kings obviously feel Reef has a good feel for the whole general manager situation. Reef explained to the Bee's Jason Jones that he'll be doing the normal duties of assistant GM's, such as scouting and evaluating talent.
The biggest news of all is that this opens a seat on the 9328 man coaching staff the Kings employ. I've put my ballot in. I put it in to be a member of the Royal Court dance team as well, but, I never heard back. Maybe I'll fair better this go around.
Tags: Shareef Abdur Rahim