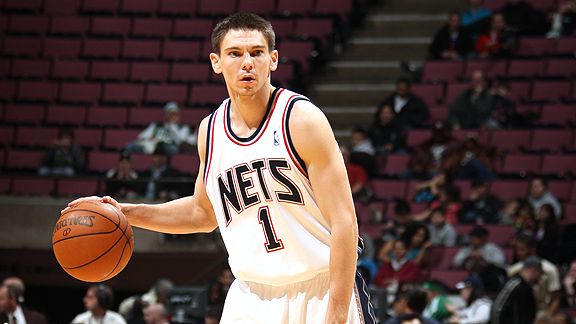 So um, how bout the Kings take a look at, uh…*looks down at the ground*…*mumbles*…Chris Quinn?
I know, I know. Stop rolling your eyes and trying to vomit. Put the pitchforks down for a few moments…
The Kings seem to need two things – another ball handler and a perimeter shooter. Two things that really don't have much availability on their lonesome, and appear downright impossible to find at a discount rate for the Kings.
Chris isn't anything special nor am I touting him to be. He's not the biggest guy in the world at 6'2/175. He's not a great scorer. He lacks a lot of physical gifts that many point guards have. And I'd say he's a below average defender. Sounds fantastic so far, yes? But for all of his short comings, he's a very solid offensive point guard in terms of running the show. He's an extremely smart player who sees the floor well. He has a microscopic turnover rate, 2.1/0.6 career average and most importantly he boosts a career 39% 3pt shot (one that was even higher prior to his poor season in 2009-10).
In 26 career starts, the 26 year old Quinn has averaged nearly 12 points a game, 5 assists to 1.5 turnovers, all on 40.4% from the arc. He produces quality when given the time. I think he'd be a solid backup at discount price and help bring a sense of calm to the second unit for 15-20 minutes a game.
And oh. You can raise the pitchforks again. Just try not to mess up my hair. I'm stylin' like a mutha today.
Tags: Chris Quinn