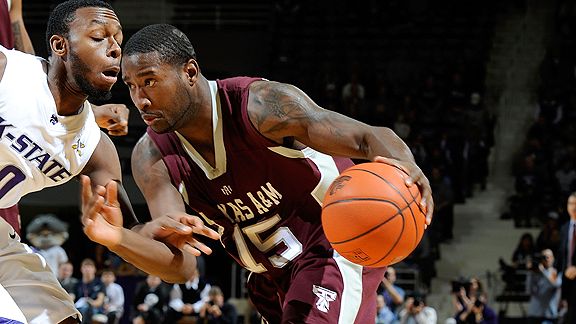 According to ShamSports, the Sacramento Kings have given former Texas A&M shooting guard Donald Sloan a one year, minimum salaried contract.
Sloan put up nearly 18 points a game last season for the Aggies and was named to the Big 12's first team.
During this afternoons summer league practice, Sloan asked to and played point guard for the A team (according to Sactown Royalty) which also included DeMarcus Cousins, Hassan Whiteside, Donte Green, and Omri Casspi.
The bad news? He's a Suns fan. *sounds of boo's*
Here is a clip of Sloan getting funky wit it. (+10 points to my street cred)
Tags: Donald Sloan Rumors Summer League