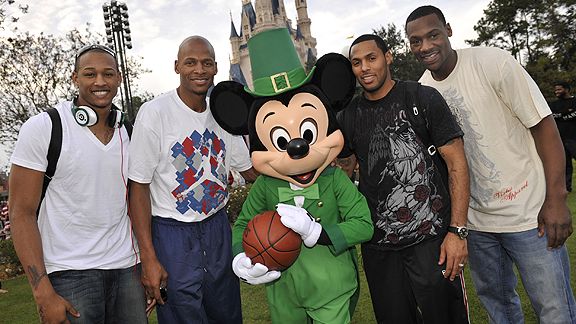 It's no secret I've got a massive basketball woody for Anthony Morrow. I've also got a stubby for Eddie House. Sue me. I like short guys that can set nets on fire. (I love you Nate Robinson).
Anyway, rather than bore you with my wisdom of all things small and streaky, I'll let Pookey from EvilCowtown. Inc do so. He has a great piece touching on the benefits House and Morrow would bring to the Kings, which you can read by clicking here.
The Kings aren't going to be major players this year and it's even questionable for the following. Part of that is the new CBA and salary concerns and the other being Sacramento, thanks to Mr. Phil Jackson, is nothing more than "cowtown" to most NBA players, be it accurate or not.
I'd expect the Kings to bring in a few players like those mentioned above (House, Morrow, Ridnour, Brewer, etc) and use their cap space in a sign and trade when the new CBA is agreed upon.
Tags: Anthony Morrow Nate Robinson