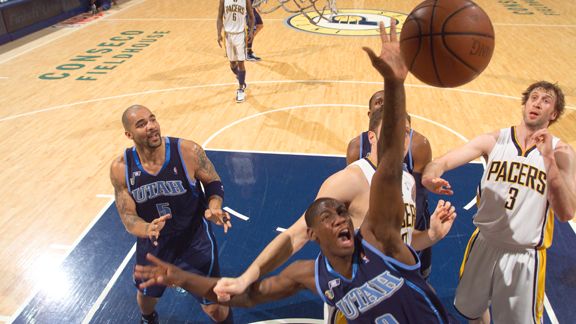 Nothing very definitive at all – it's more or less Ford's opinion which is worth about two gallons of high quality horse shit.
But news is news, even if it's Ford-erized:
Potential destinations: Grizzlies, Kings, Mavs

Brewer's numbers aren't sexy, but he's a versatile guard who can defend and get to the basket. If he ever figured out how to shoot a jumper, he could be really good.

The Jazz, who are in a financial crunch, swapped him to Memphis at the trade deadline for a protected first-round pick in 2011. I don't think the Grizzlies would have given up a pick unless they had the intention of re-signing him.
Tags: Ronnie Brewer Rumors